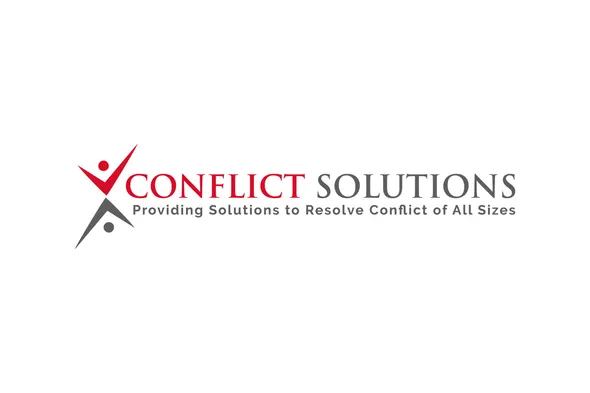 Conflict Solutions of Texas is a division of The Center for Mighty Marriages & Families, focused on resolving conflict of all sizes and types.

What We Can Do For You

Whether the parties to the conflict just need some Conflict Coaching to break through, need the more formal, collaborative process of Mediation, or the more directive process of Arbitration, we can help you. Additionally, whether ordered by the courts or by mutual agreement of both parents, as Parenting Coordinators and Facilitators, we can also help work through conflict for the benefit of the children.
---
Conciliation Services Explained
Christian Conciliation is an additional high level of professional standards and rules; in addition to all the others required for all professional conciliators. For those clients who do not want to utilize the Bible and Christian principles in their conciliation work, we offer the same conciliation services without integrating the Bible into the work. Our intake paperwork asks for your preferences, which we follow.

All services are administered professionally and confidentially pursuant to the Rules of Procedure for Christian Conciliation.

Christian Conciliation (Mediation, Mediation/Arbitration, or Arbitration) is an alternative to resolving disputes through the courts and/or secular alternative dispute resolution services. It provides a process for reconciling people and resolving the material or substantive disputes in a biblically faithful manner. The process is conciliatory rather than adversarial in nature--that is, it encourages honest communication and reasonable cooperation rather than unnecessary contention and advocacy.

The Christian Conciliation process is outlined and governed by The Rules of Procedure for Christian Conciliation. The process provides for mediation and/or arbitration. Two distinctive differences of Christian conciliation are the pre-mediation work and preparation which the parties and mediator do, and the mediation process. Guidelines for Christian Conciliation

Christian mediation, mediation/arbitration and Christian arbitration have been used to settle a wide variety of disputes, including contract, employment, family, personal injury, landlord/tenant, real estate, business, intellectual property, estate, and professional conflicts, involving dollar amounts from zero dollar value to several million dollars or more.
---
Deal With It

Avoidance of all conflict is not a realistic goal. Conflict is not the problem! How you deal with conflict certainly can be! But it's one that can usually be overcome and resolved! Let us help you move from "Revisiting" your conflict to
"Resolving" your conflict!

---
Have questions about Christian Conciliation? Check out our FAQs here.