The Overview of CC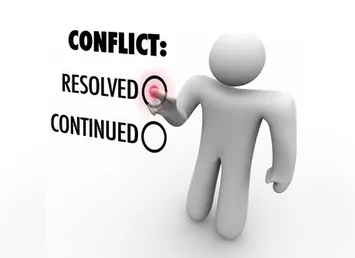 The Center for Mighty Marriages & Families' Christian Conciliation Services offers conflict coaching to help leaders and individuals deal with conflict more constructively at church, work and at home. Conflict Coaching is an opportunity for a private, confidential, one-on-one session to deal with a specific situation of conflict in your personal life, church or a business situation.
Rev. John VanderKaay, a conflict coach, is a Board Certified Christian Counselor and leads the conflict resolution team. We will travel to where you are, so that, whenever possible, we can meet with you, at least for the first session. Face-to-face coaching is an advantage and preferred. However, Skype sessions also work very well.
Then subsequent sessions can be conducted by phone.
We utilize the Thomas-Kilman Conflict Mode Instrument to assist in seeing how each person involved in the conflict tends to deal with conflict.
---
The Thomas-Kilman Conflict Mode Instrument (TKI) is a self-report assessment that allows you to discover whether you might be overusing (a high score) or underusing (a low score) one or more of these five conflict-handling modes:
competing
collaborating
compromising
avoiding
accommodating
---
After the TKI assessment is completed, our experienced executive coach will provide the individual with a two-hour individual feedback session to help clarify the TKI results and develop a personal action plan. The coach and participant will then schedule three coaching sessions; the role of the coach is to provide support, accountability and expertise as the participant works to develop the specific skills and behaviors that are keys to handling conflict more effectively.
The cost for Conflict Coaching is $1,000, which includes the administration of the TKI instrument, a two-hour individualized feedback session, and three subsequent one-hour coaching sessions. Additional one-hour coaching sessions are available for $200 each hour.