Overview of Parenting Coordination and Facilitation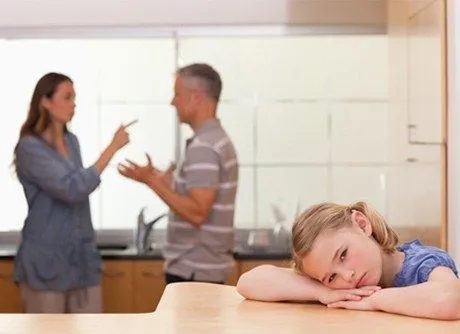 Parenting Coordination/Facilitation are professional case management services that render assistance with problem-solving strategies to better assist parents in working together in efforts to alleviate the children's exposure to parental conflicts between the two homes. As a child focused dispute resolution service, Parenting Coordination and Facilitation assist parents with developing and implementing effective parenting plan when the parents are unable to independently do so. Parenting Coordination/Facilitation is NOT the same as counseling or therapy.
---
What are the main differences between Coordination and Facilitation?
Confidentiality, record keeping and reporting requirements are the main differences between a PC and a PF. PC processes are confidential and the PC cannot be called to testify in court regarding the PC proceedings. PF process are NOT confidential and the PF CAN be called to testify regarding the PF proceedings. Texas Family Code Section 153.6051, defines when and why Parent Coordinators/Facilitators may be appointed, their duties and responsibilities, qualifications needed to serve as such, and compensation.
---
For some parents, conflict continues to create distress for them and their children beyond the divorce. Problems may arise over issues that are not specifically addressed in their parenting plan. For example, the parenting plan may say that parents decide together on extra-curricular activities for their children but may not indicate how to deal with disagreements about these activities. When a conflict arises, children often feel caught in the middle. This situation may put them at greater risk for emotional and behavioral problems—e.g., poor school performance, anxiety, uncontrollable anger, and depression.
While divorce itself places children at risk for various psychological difficulties, research has shown that the strongest predictor of child maladjustment after divorce is exposure to high levels of inter-parental conflict, particularly when the conflict is hostile, aggressive, poorly resolved, and focused on issues pertaining to the children. In a small % of families of divorce, such conflict continues at a high level for several years following the formal divorce decree, and it typically causes the children and the parents to suffer significant and prolonged psychological distress.
Intense and prolonged inter-parental conflict can also cause problems for children indirectly. It can impair the ability of each parent to deal effectively with the children. It can draw the children into the conflict and disrupt the children's relationships with one or both parents. In addition, it can lead to a reduction in financial support of the children by one or both parents, due to the financial costs of repeated litigation and one or both parents becoming less willing to contribute financially.
Even parents who have been able to protect their children from divorce-related conflict may encounter problems when new situations arise—e.g., remarriage.
Parenting Coordinators/Facilitators help parents by:
raising parents' skill level in collaborative planning and decision making for their children
educating parents on co-parenting techniques and issues related to children growing up between two homes
identifying sources of conflict between them and consider ways to address them
facilitating communication between the parents and others who relate to the children—e.g., grandparents, school personnel, and therapists
reducing chronic litigation (and preserve family resources)
using mediation techniques to deal with specific issues
applying arbitration procedures in certain defined areas when parents are otherwise unable to resolve a dispute
assisting the parents in compliance with court orders
Both Parenting Facilitators and Coordinators may do this by reviewing written evaluations and reports, and talking with other significant individuals involved with the family (doctors, therapists, school personnel, lawyers, etc.) Both Parenting Coordinators and Facilitators will meet with the parents jointly, and communicate by fax and email. Home visits may be made to both parent's homes. The Parenting Facilitator can write status reports to the court as needed and defined in the order, testify in court and be contacted by other professionals, and will be present during hearings. The Parenting Facilitator may make recommendations to the parents. The Parenting Coordinator will provide a written report to the court stating ONLY whether or not the Parenting Coordination should continue.
Costs and Payment
The rate for Parenting Facilitation services is $150.00 per hour rounded up to the nearest 15 minute increment. This includes all services of the Parenting Facilitator including reviewing documentation, deliberation and issuance of decisions when parents are unable to resolve issues themselves, meetings, correspondences, phone contact, email, court time, legal expenses, and consultation with other family service providers.