BECAUSE YOUR MARRIAGE NEEDS CARE TOO!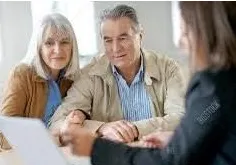 FREE Pastoral Marriage Checkup for you
Have you ever gone to the medical doctor to get a physical checkup and see how your body is doing?
Why not get a checkup for your marriage and see how it's doing?
Pastor,
Having served for years as a pastor, Dr. John understands the stresses and strains that pastoral ministry puts on your marriage and family.
We want to strengthen your marriage and family, too!
As a small "Thank you" for your ministry and to help you be a wise steward of your marriage, we would like to offer you a FREE annual Pastoral Marriage Checkup. This is NOT a marketing tool. We really want to help you! We will NOT use any of your information for any reason other than in direct contact with you about the results.
So what is a Pastoral Marriage Checkup, you ask?
There are two parts to the Checkup.
1) Both you and your spouse take an online, secure marriage inventory (powered by Prepare/Enrich and its 35+ years of research and development, including the Couple Checkup version) that gives an extensive "x-ray" of your relationship.
2) You have another choice about the second part.
a) You and your spouse can just receive the results of the inventory directly to you when you complete it, with no other contact from us, or
b) You, your spouse, and Dr. John or one of our coaches sit down (either in person or via video) for a 50 minute session to review the results of inventory and see where your current strengths and weaknesses are and also discuss helpful things you can do about it.
When you fill out the secure registration form, you will be asked to select whether you would like feedback from us or no feedback.
We value and know how important your privacy is and will protect your private information. All information in the inventory and everything discussed in the feedback session are confidential and will remain that way.
We and our ministry's financial partners believe in you, your marriage, your family, and your ministry and are generously providing this to you at NO COST to you. We want to bless you!

Just click here to complete the secure registration form and get started today on a healthier marriage. Please enter Scholarship/Coupon Code of "SPMCU" on the registration form to get your Checkup at NO cost to you!
Have questions? Call (936)703-5029 or email Dr. John VanderKaay directly at [email protected].